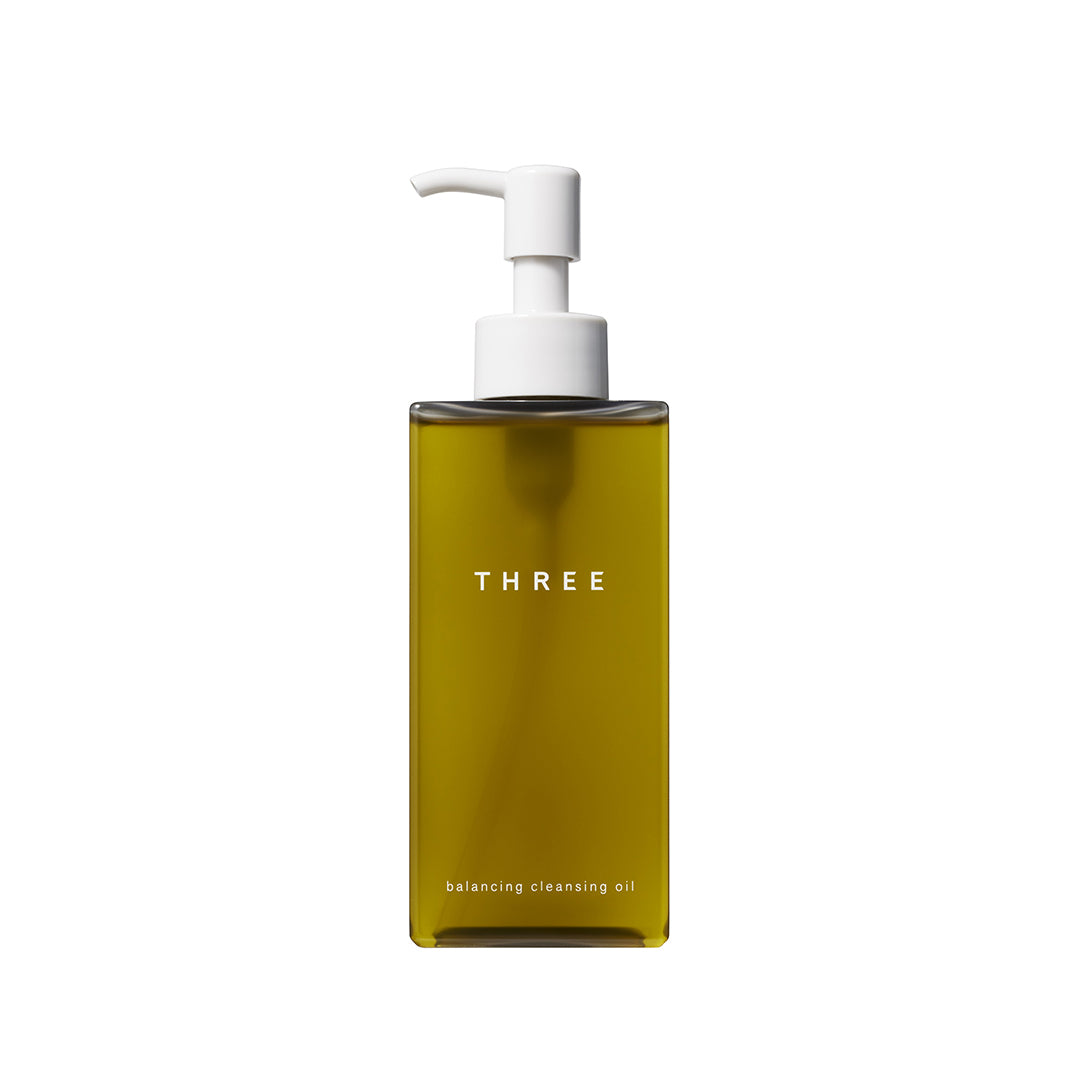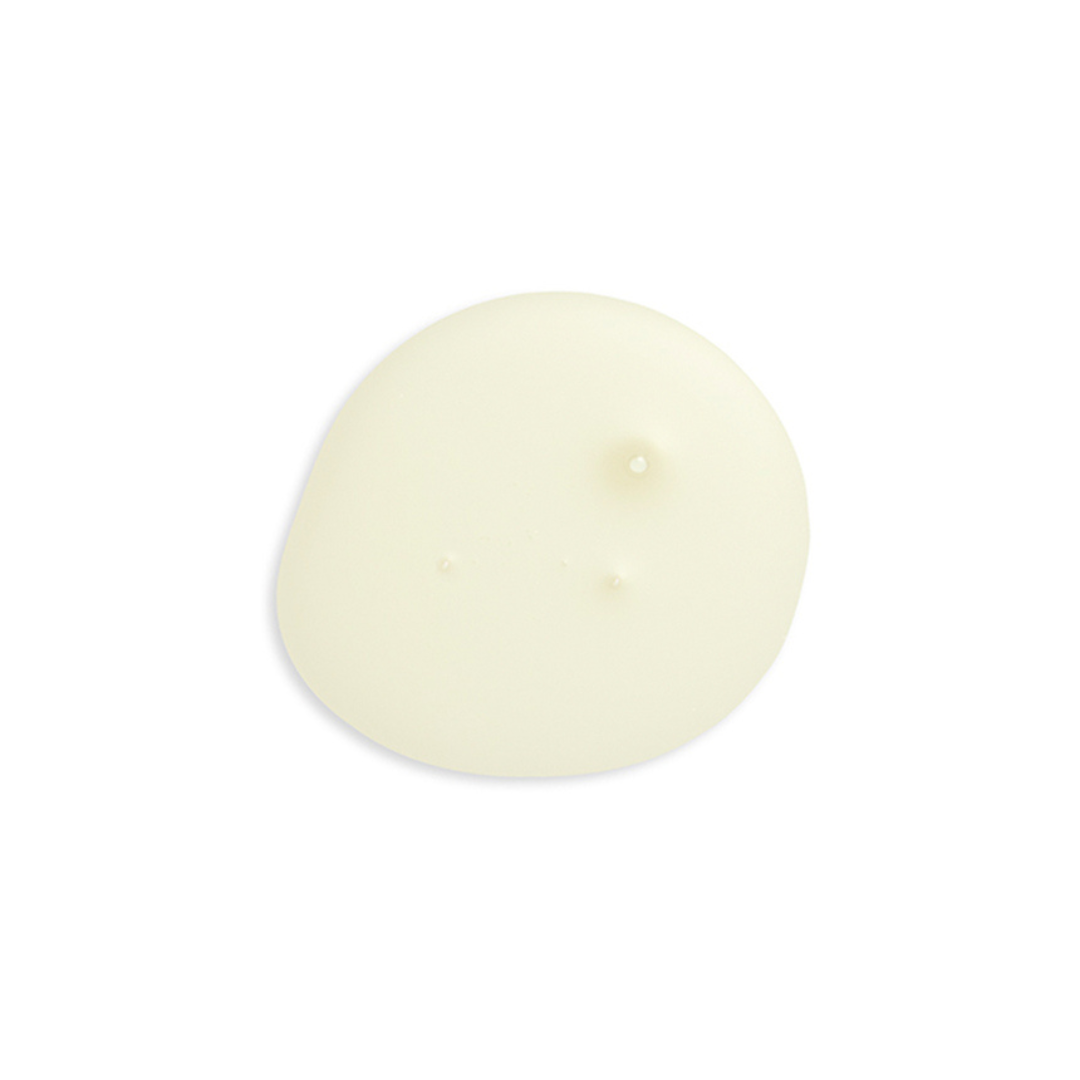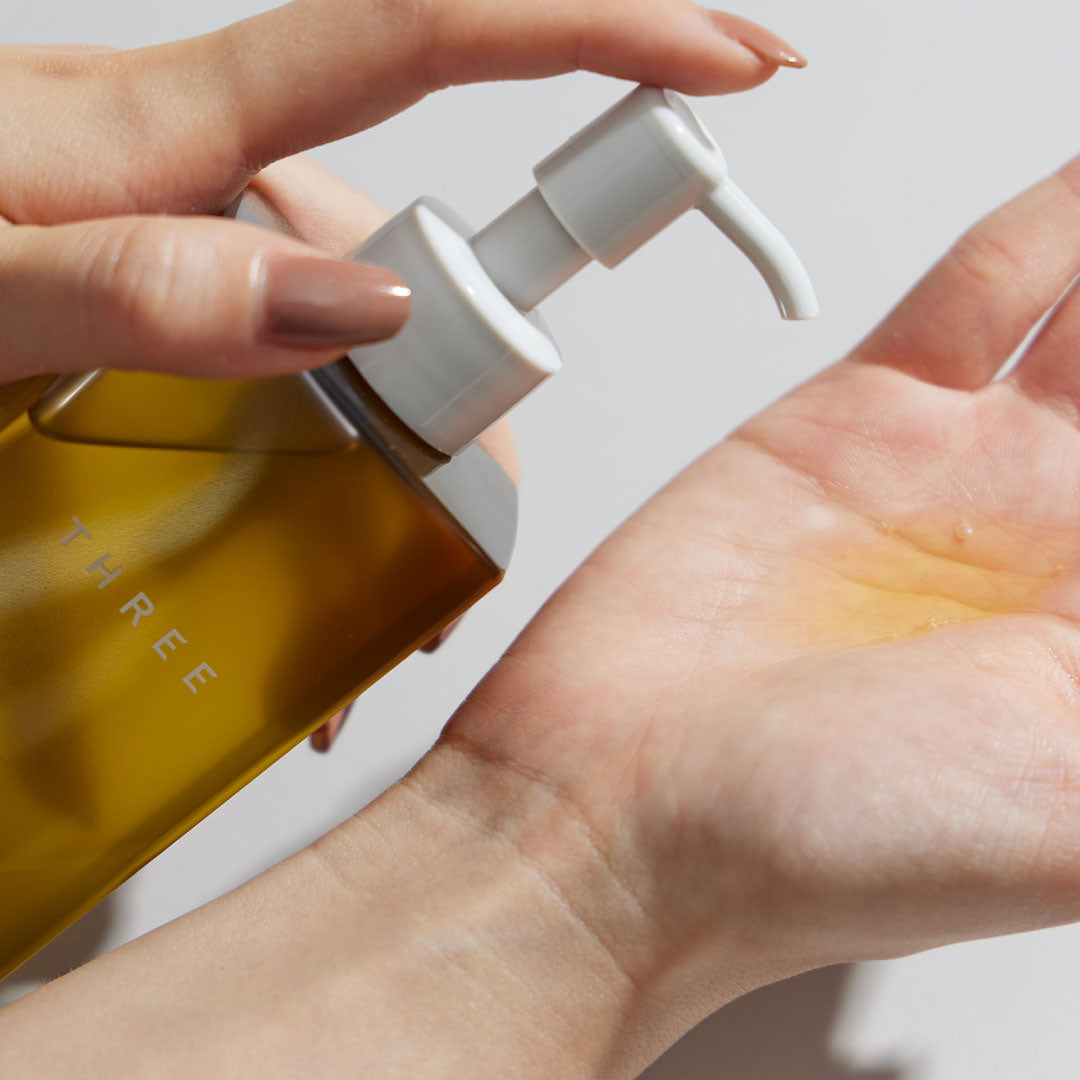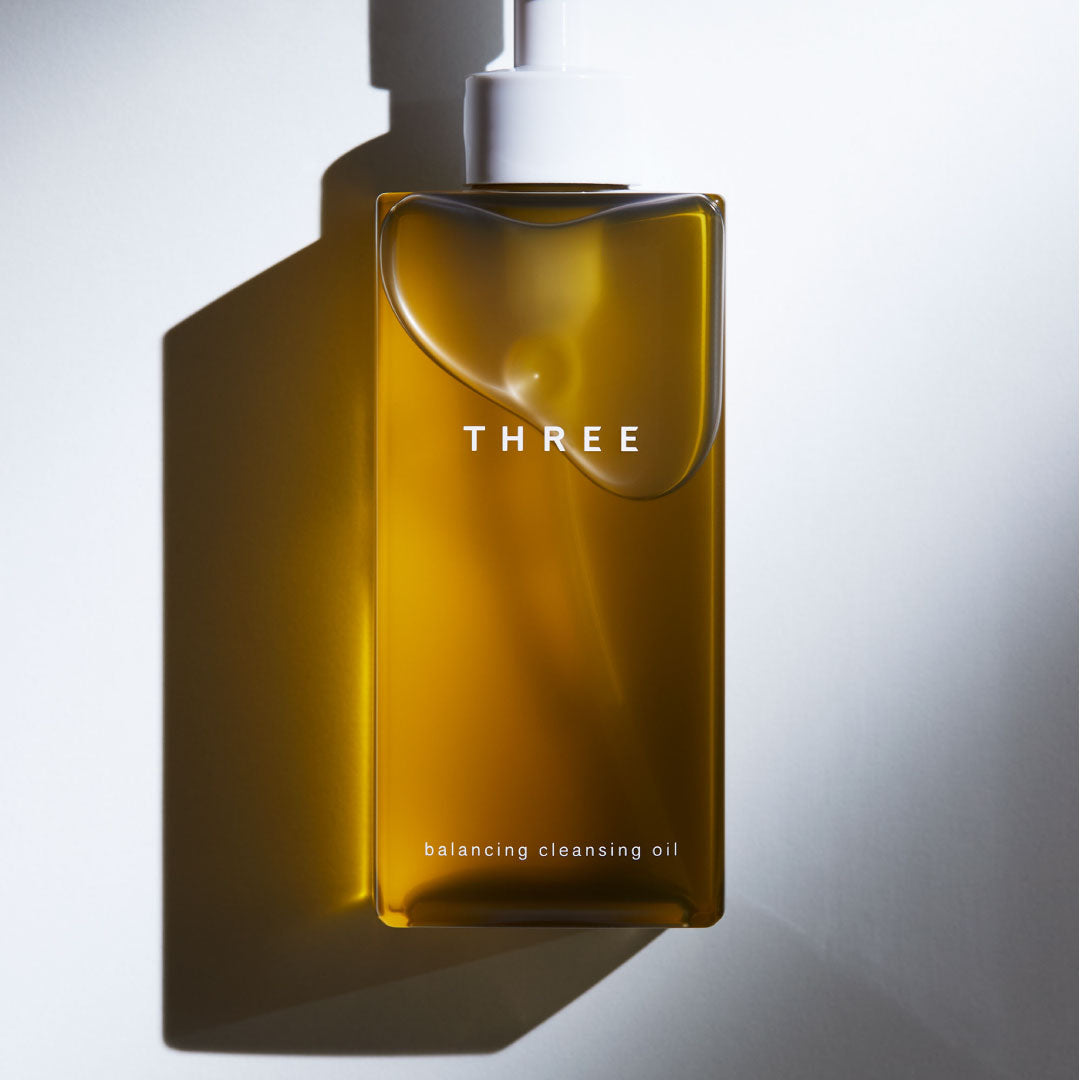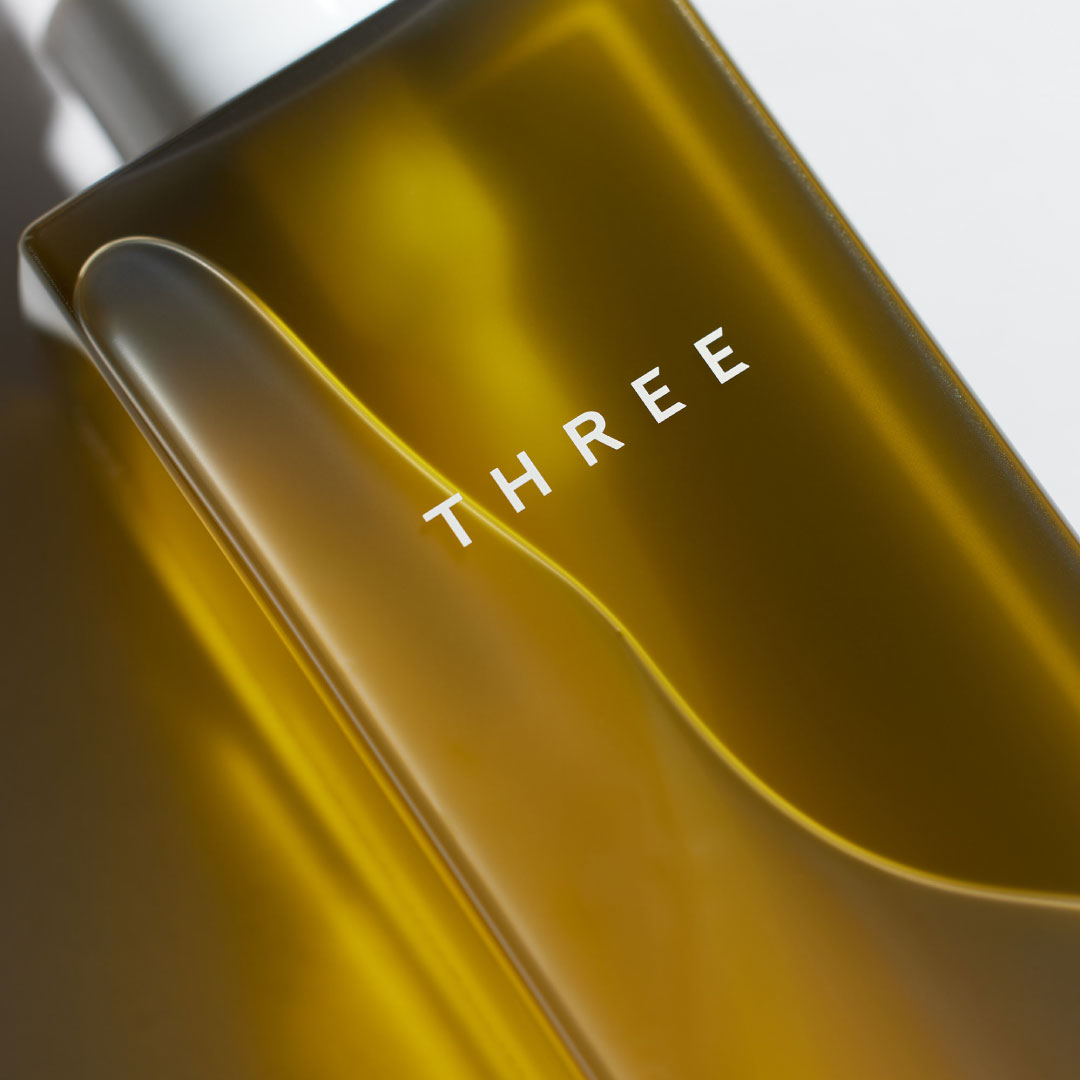 THREE Balancing Cleansing Oil N
185 ml., 93% naturally derived ingredients
Sale price

฿ 2,000.00
Regular price
(/)
หรือ 3 งวด จาก ฿ 666.66 ด้วย
This cleansing oil is a representative item of THREE and contains an abundance of plant oil and plant extract.

It cleanses and moisturizes your skin with its fresh texture just like beauty serum.

The refreshing aroma that heals fatigue from the day embraces you and makes your skin moist and smooth.

Features

•Cleansing oil full of plant oils and plant extracts with a texture just like beauty serum.

•Contains several types of plant oil including Tea Seed Oil and Orange Peel Oil, which has an oil-removal effect.

This cleansing oil removes not only makeup, but also sunscreen, excess oil, and pollutants remaining on the skin.

• Contains plant extracts including Saffron & Burdock Complex.

• Quickly blends into the water and is easy to wash off, leaving your skin clean and smooth. Leaves no trace of greasiness particular to cleansing oil.

FDA no. 10-2-6500041181
How To Use

Pump three or four times onto dry hands, and apply on 5 places: chin, cheeks, nose, and forehead. Cover the nose with both hands and spread the oil in a circular motion from the center of your face outward while enjoying the scent. Rinse thoroughly with cool or lukewarm water. Then, wash your face with facial wash.
Ingredients

CAPRYLIC/CAPRIC TRIGLYCERIDE, OLEA EUROPAEA (OLIVE) FRUIT OIL, ETHYLHEXYL PALMITATE, PEG-20 GLYCERYL TRIISOSTEARATE, PEG-12 ISOSTEARATE, CITRUS AURANTIUM BERGAMIA (BERGAMOT) FRUIT OIL, DIPENTAERYTHRITYL TRI-POLYHYDROXYSTEARATE, PENTYLENE GLYCOL, BOSWELLIA CARTERII OIL, ROSMARINUS OFFICINALIS (ROSEMARY) LEAF OIL, WATER (AQUA), CAMELLIA SINENSIS SEED OIL, CITRUS AURANTIUM AMARA (BITTER ORANGE) LEAF/TWIG OIL, CITRUS AURANTIUM DULCIS (ORANGE) PEEL OIL, ISOSTEARIC ACID, ORIGANUM MAJORANA LEAF OIL, GLYCINE SOJA (SOYBEAN) OIL, TOCOPHEROL, BORAGO OFFICINALIS SEED OIL, MORINGA OLEIFERA SEED OIL, ALCOHOL, BUTYLENE GLYCOL, DAUCUS CAROTA SATIVA (CARROT) ROOT EXTRACT, ARCTIUM LAPPA ROOT EXTRACT, PANAX GINSENG ROOT EXTRACT, REHMANNIA CHINENSIS ROOT EXTRACT, PORIA COCOS EXTRACT, CROCUS SATIVUS FLOWER EXTRACT
THREE Ingredients

Saffron & Burdock

THREE ผสาน 2 ส่วนผสมที่ผลิตขึ้นภายในประเทศญี่ปุ่น อย่างหญ้าฝรั่น (Saffron) และโกโบ (Burdock) ซึ่งอุดมได้วยคุณสมบัติมากมาย มอบความชุ่มชื้น และความสดชื่นให้แก่ผิว โดยหญ้าฝรั่น (Saffron) ถูกเก็บเกี่ยวในจังหวัดโออิตะ ประเทศญี่ปุ่น ซึ่งเป็นจังหวัดที่ขึ้นชื่อในการผลิตแซฟฟรอนคุณภาพสูง หลังจากที่เกสรดอกไม้ถูกนำไปทำเป็นเครื่องเทศ กลีบของดอกแซฟฟรอนจะถูกนำมาสกัดผ่านกระบวนการ Upcycle เพื่อสกัดมาเป็นส่วนผสมหลัก

Tea Seed Oil

Focusing on the power of ""tea berries"" produced in Makinohara, Shizuoka Prefecture, where only the leaves were utilized as tea leaves and left to be discarded, THREE analyzed and clarified the characteristics and composition of this oil. The tea leaves are hand-picked one by one and carefully collected by the pressing method over a long period of time, so the excellent composition of linoleic acid and oleic acid, which are essential fatty acids for the human body, are not destroyed in the extraction process, and the oil has a high emollient effect. It is used in most of THREE's products. Moisturizing and softening ingredients, emollient ingredients

Orange Peel Oil

A naturally derived cleansing ingredient rich in limonene, which acts to dissolve oily dirt.
THREE Balancing Cleansing Oil N
Sale price

฿ 2,000.00
Regular price
Choose options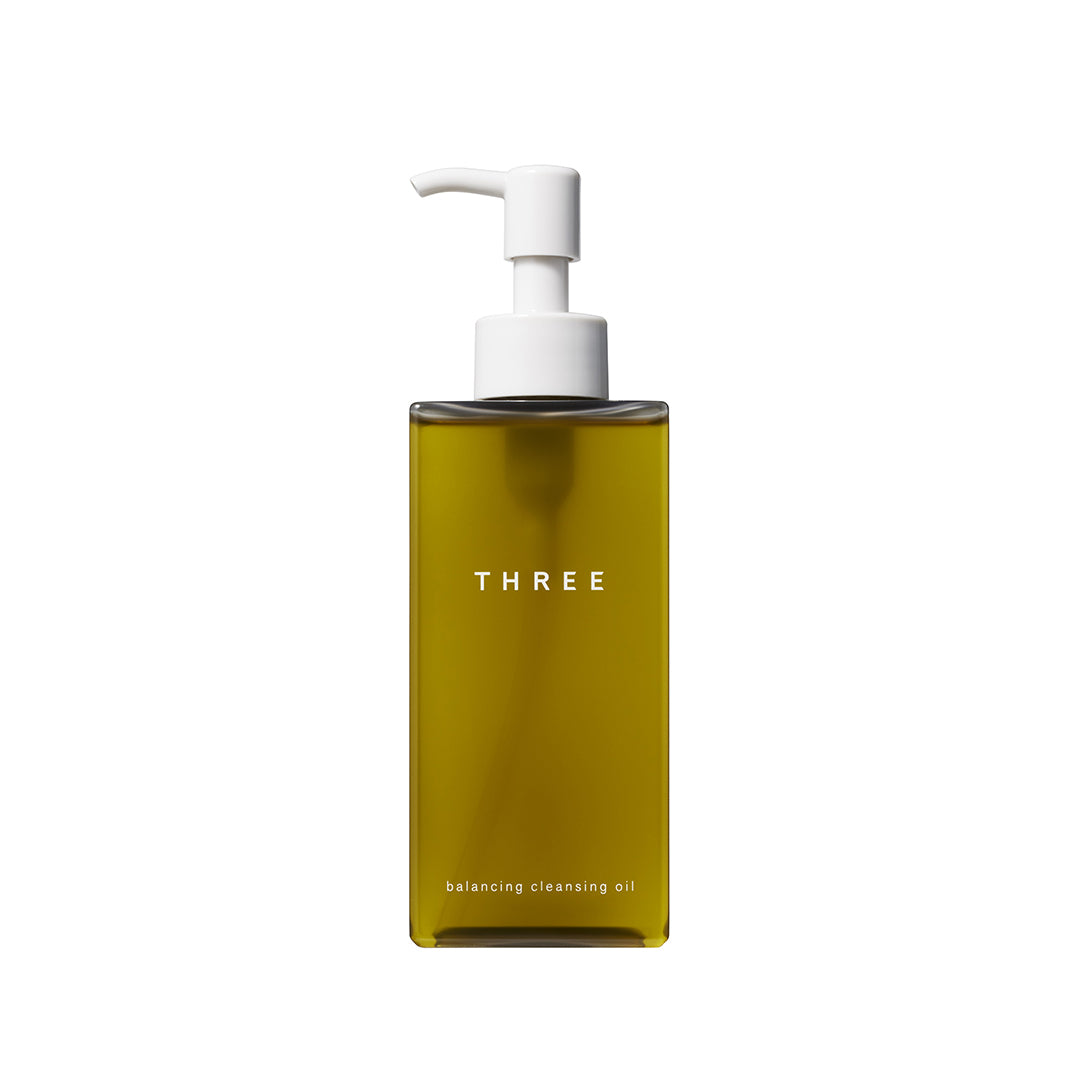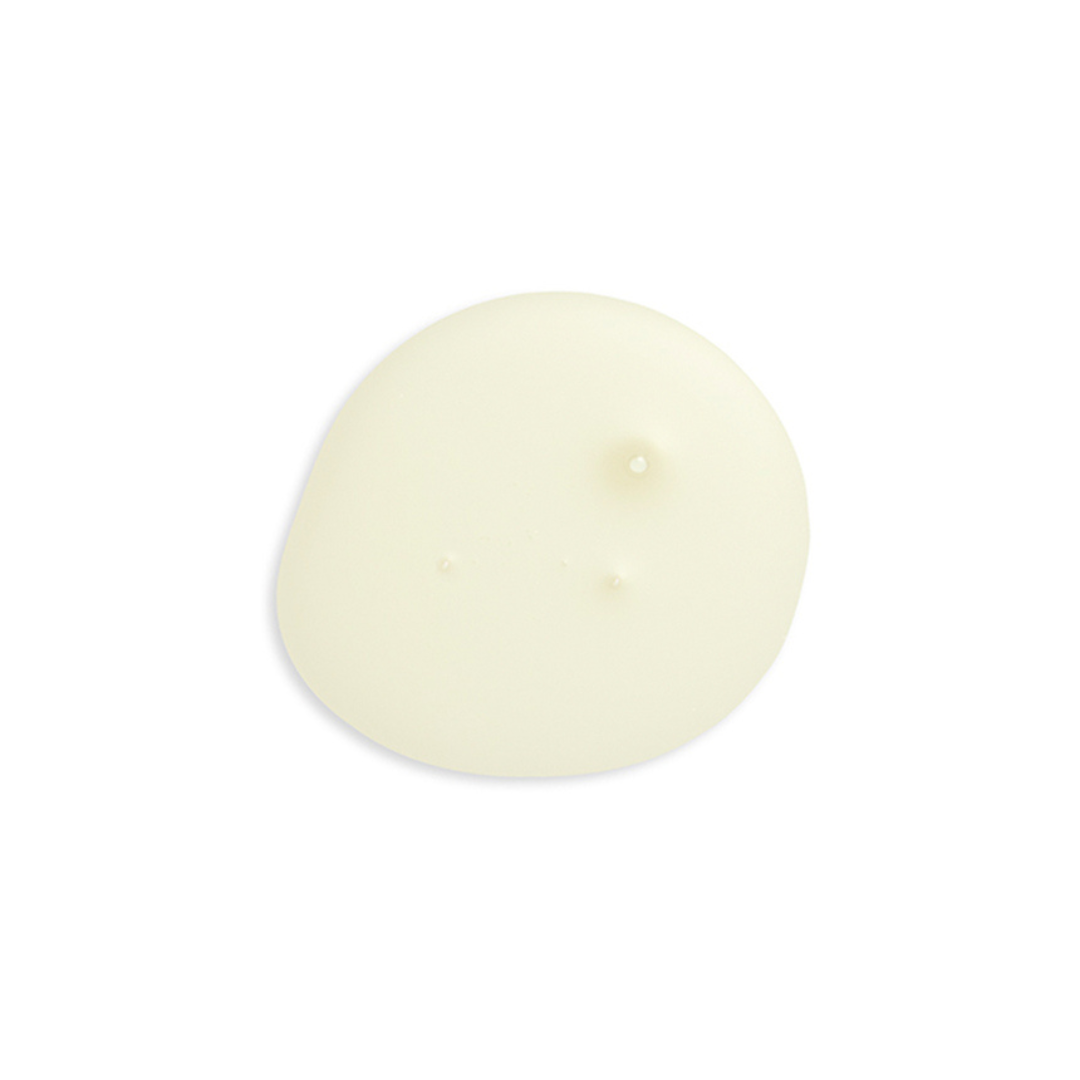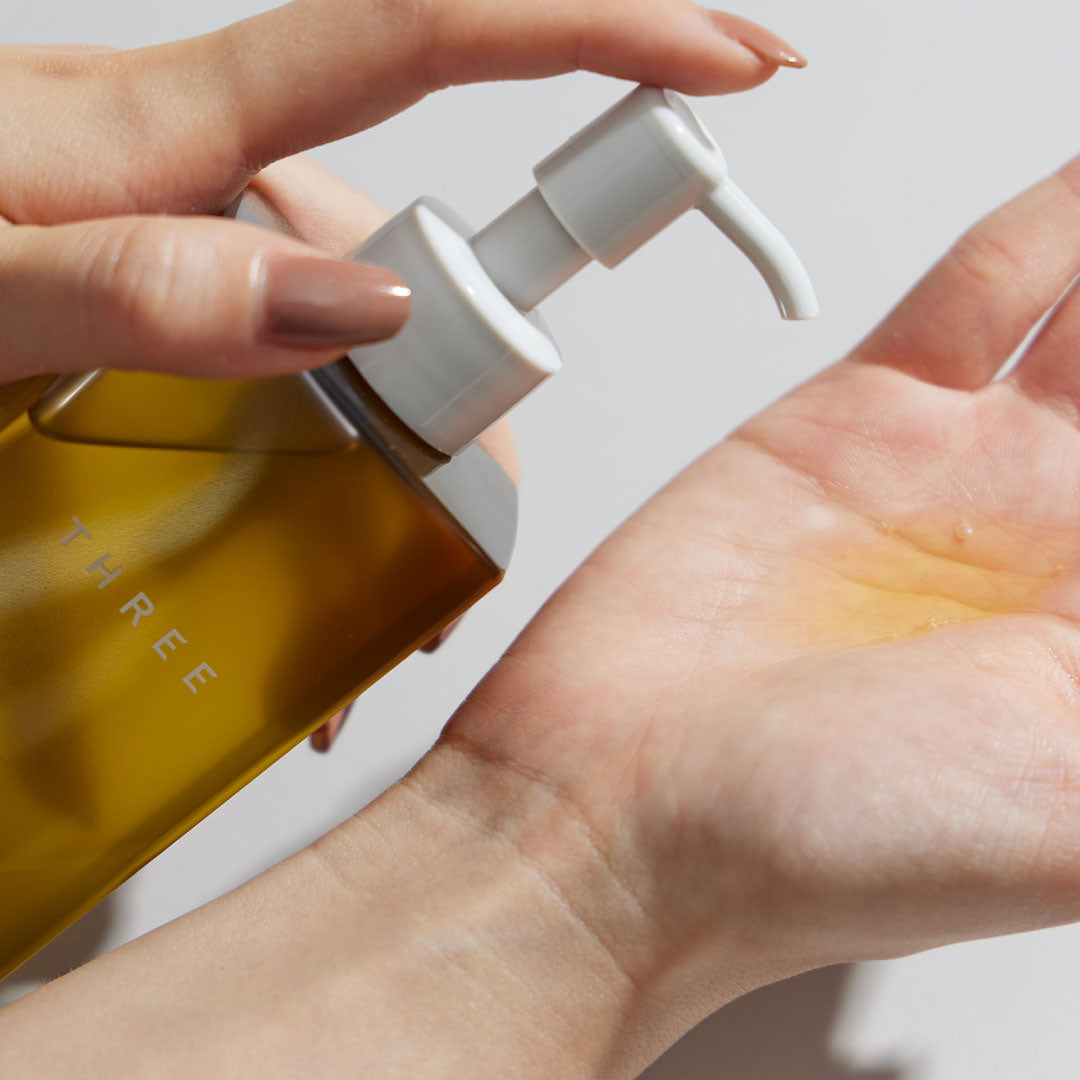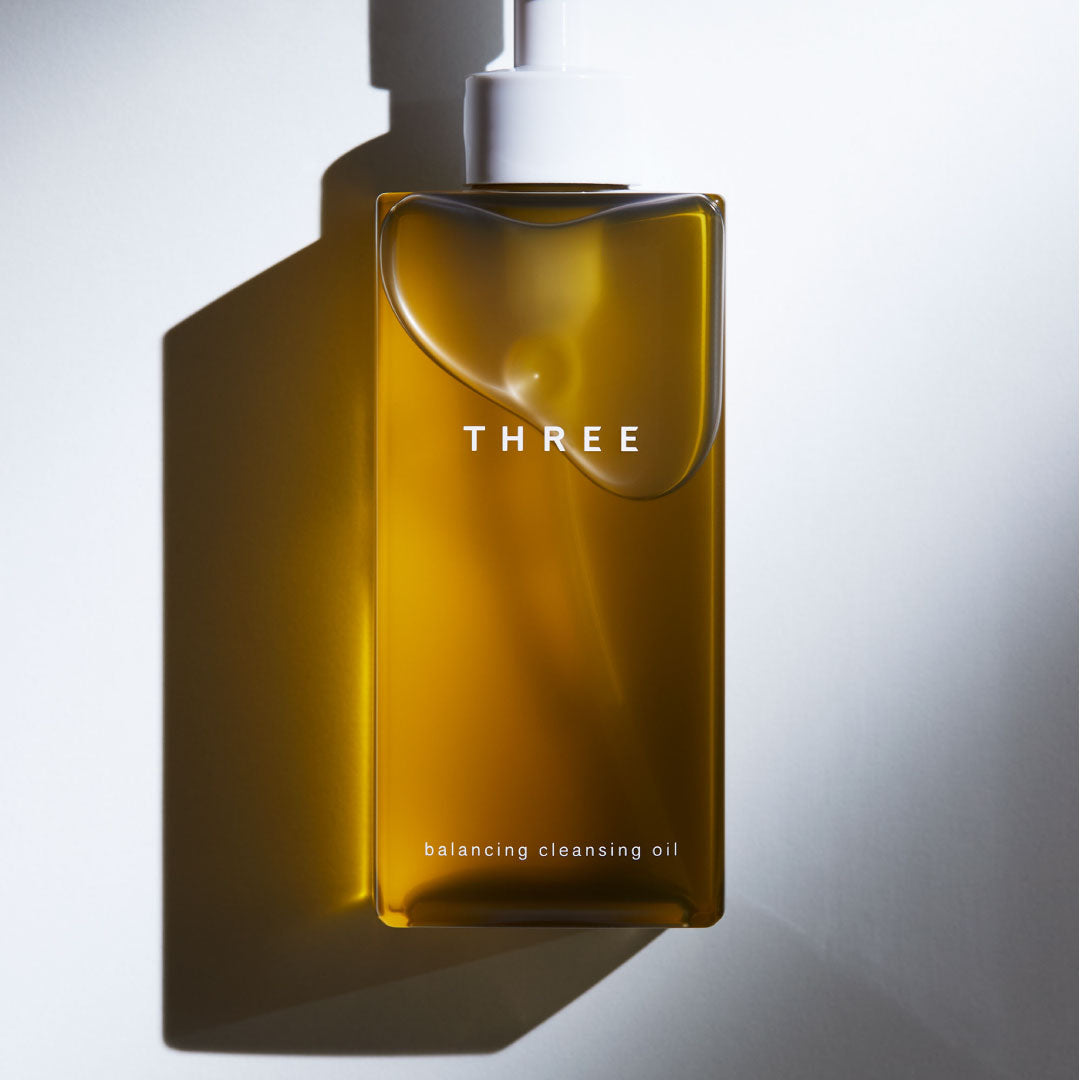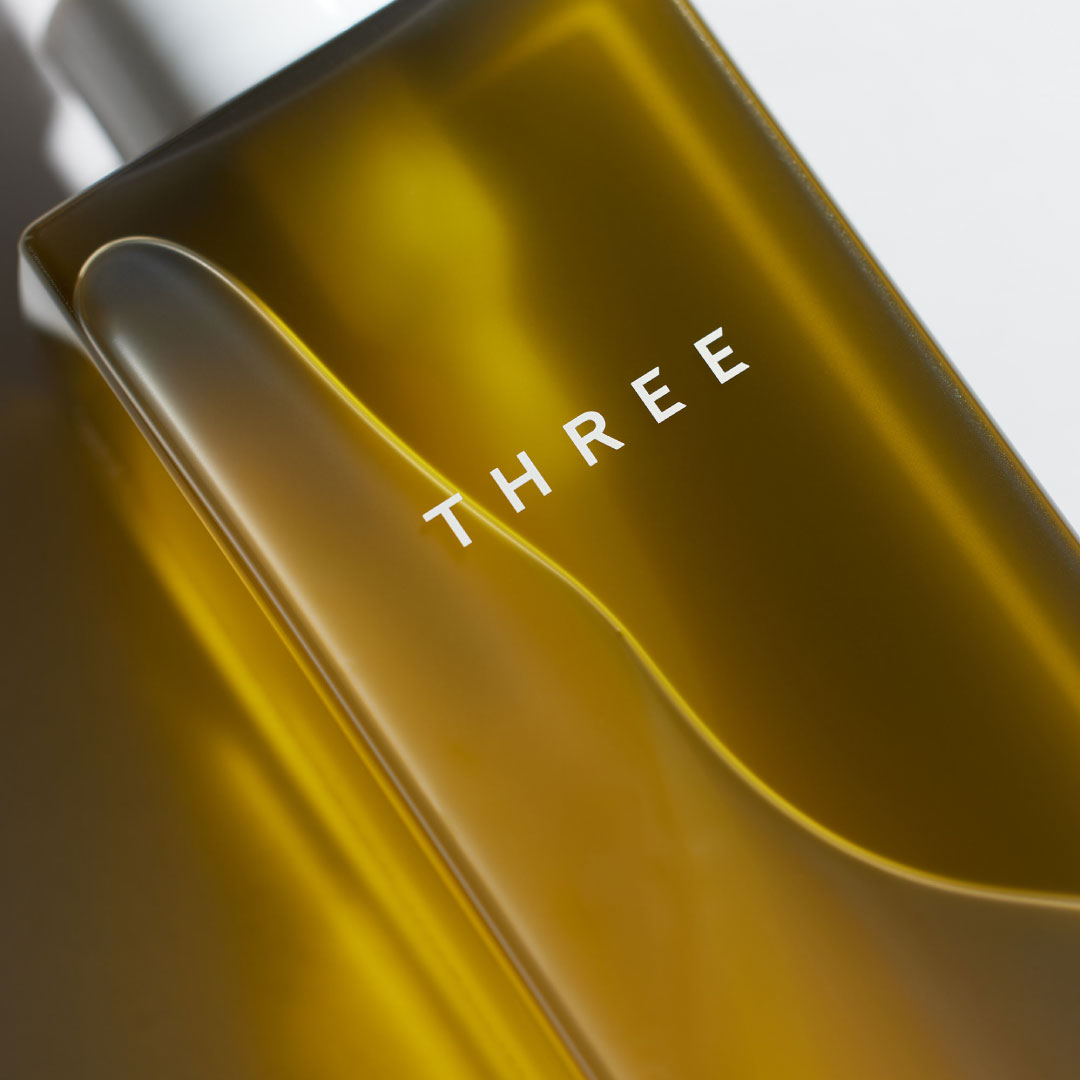 Sale price

฿ 2,000.00
Regular price
(/)
หรือ 3 งวด จาก ฿ 666.66 ด้วย
View details
INSTAGRAM
LINE UP