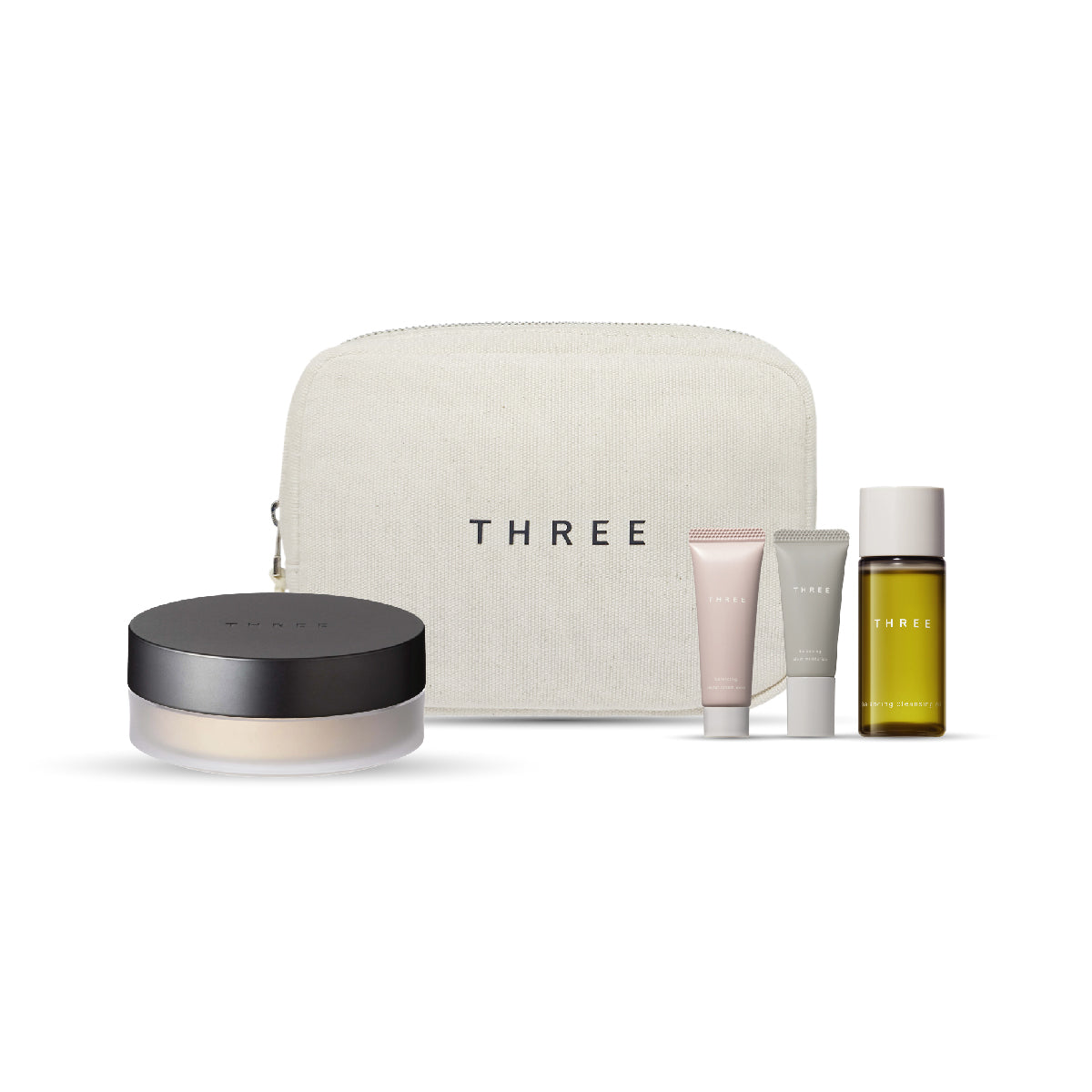 THREE Natural Shine Loose Powder Set
Sale price

฿ 2,100.00
Regular price
(/)
หรือ 3 งวด จาก ฿ 700.00 ด้วย
The set includes :
1.THREE Advanced Ethereal Smooth Operator Loose Powder 01 10g 1 pcs.
2.THREE Cosmetic bag 1 pcs.
3.Balancing Cleansing Oil N 28ml 1 pcs.
4.Balancing Nectar Cream Wash G 8g 1 pcs.
5.Balancing Stem Moisturizer 8ml 1 pcs.
How To Use

1.จุ่มแปรงลงในตลับแป้ง เกลี่ยบางๆบนหลังมือก่อนลงบนใบหน้า
2.เริ่มปัดไปทางซ้ายและขวาให้ทั่วบริเวณหน้าผาก แล้วลากจากสันจมูกลงมาเป็นทางเดียวจากนั้นลากแปรงจากกึ่งกลางใบหน้าออกไปยังกรอบหน้า
3.นำพัฟแตะแป้ง แล้วขยี้เบาๆ จากนั้นแตะแป้งลงบนผิว แตะออกจากกึ่งกลางไปยังกรอบหน้าเช่นเดียวกัน
THREE Ingredients

Argan Oil

Seed oil of the argan tree, which grows in Morocco, is a precious oil containing oleic acid, linoleic acid (an essential fatty acid), and vitamins A, B, and E. Only one liter of this oil can be squeezed from each tree. Its lightweight texture softens the skin, leaving it moist and supple. Moisturizing, softening, and emollient ingredients

Jojoba Oil

This vegetable oil is extracted from jojoba nuts, which grow wild in the southwestern United States. Because its structure is similar to that of human sebum, it blends well with the skin and is most commonly used as a carrier oil for essential oils. It has a high moisturizing effect and contains vitamins B and E, minerals, and amino acids to keep the skin healthy. Its light texture spreads smoothly on the skin, leaving it moist and glowing.

Shea Butter

Shea butter is a fat obtained from the nut of the shea tree that grows in Africa. Composed mainly of fatty acids such as stearic acid and oleic acid, it has properties similar to human sebum, and is easily absorbed into the skin and forms a moisture veil to protect the skin from dryness.

Beeswax

Spreads smoothly on the skin to provide a moisturising and soothing effect.
THREE Natural Shine Loose Powder Set
Sale price

฿ 2,100.00
Regular price
Choose options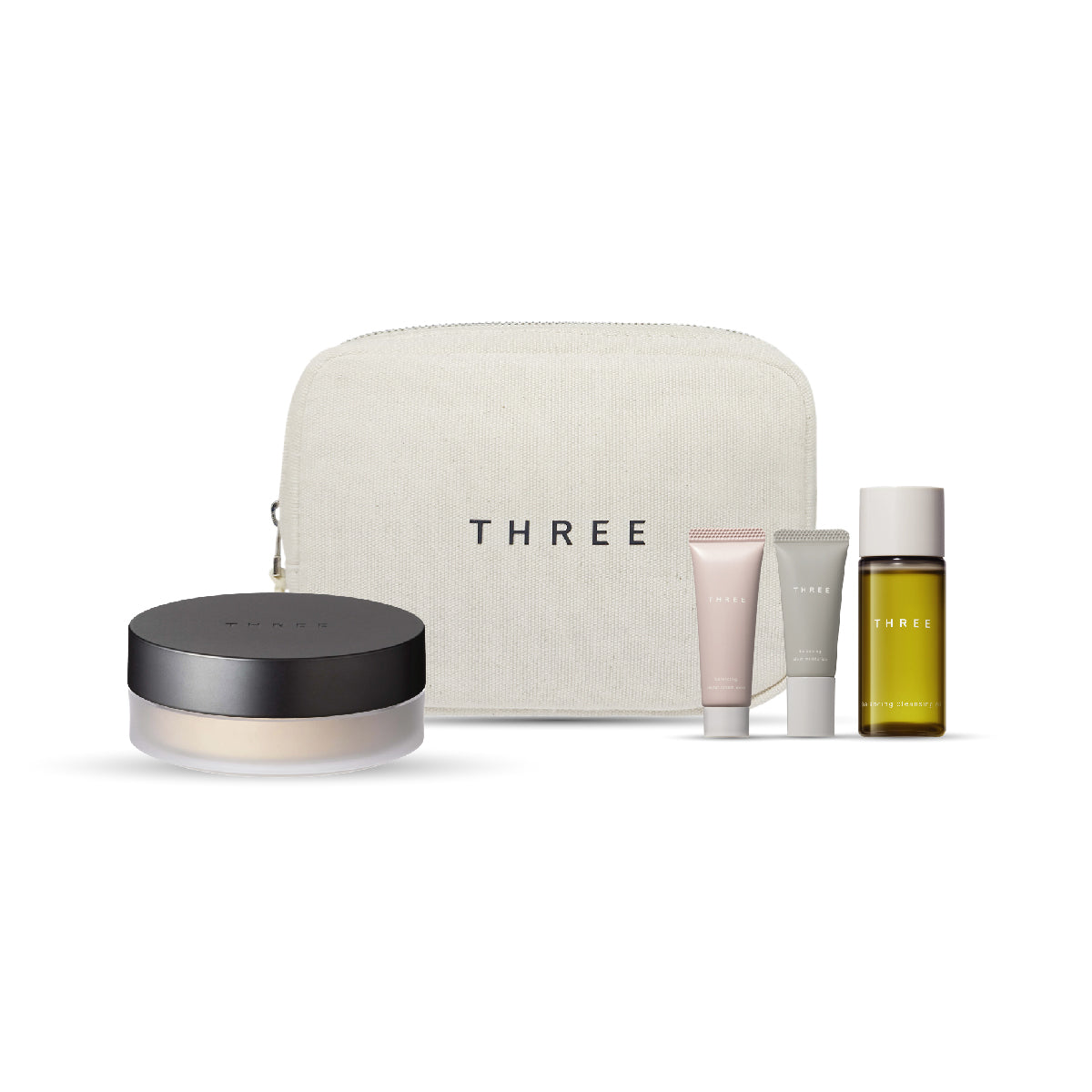 Sale price

฿ 2,100.00
Regular price
(/)
หรือ 3 งวด จาก ฿ 700.00 ด้วย
View details
INSTAGRAM
LINE UP