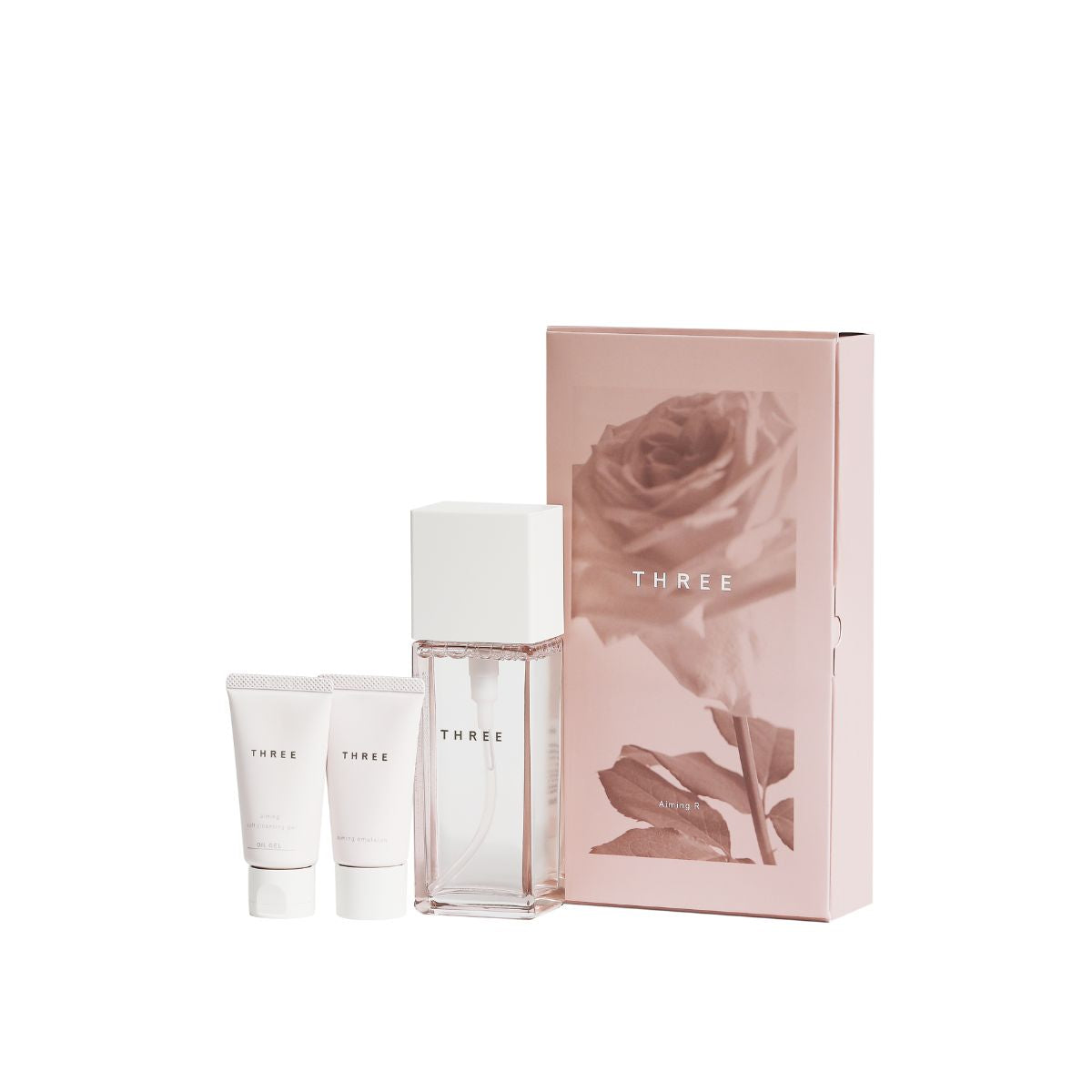 THREE Aiming Lotion Kit
Sale price

฿ 3,400.00
Regular price
(/)
หรือ 3 งวด จาก ฿ 1,133.33 ด้วย
The set includes :
1.THREE Aiming Lotion R 140ml 1 pcs.
2.THREE Aiming Soft Cleansing Gel R 28g x1 pcs.
3.THREE Aiming Emulsion R 28ml x1 pcs.
How To Use

1.Put an appropriate amount (push 3 - 4 times) onto a cotton pad

2.Press it gently into your skin, from the center of your face (center line) outwards.

3.Finally, cup your entire face with both hands, and press your skin gently so that the lotion is absorbed.
THREE Ingredients

Damask rose extract

Ingredients extracted from organic roses (damask roses) grown on organic farms in Wakayama Prefecture. These two useful ingredients, which differ in extraction methods and characteristics, are expected to protect vulnerable skin and soften and condition it while moisturizing it.

Fennel Extract

น้ำมันหอมระเหยที่สกัดได้จากเมล็ดของพืชตระกูลยี่หร่า สมุนไพรที่มีกลิ่นรสที่เผ็ดร้อนที่มอบความรู้สึกปลุก กระตุ้นพลังงานที่หลับไหลจากภายในส่งเสริมระบบการการไหลเวียน และมีคุณสมบัติในการบำบัดสุขภาพความ งดงาม

Grape Fruit Water

Rich in trace elements and minerals, it has high biocompatibility, making your skin healthier.

White Peony Flower Extract

This ingredient, produced in Japan, developed out of research focusing on the relationship between dry skin and the decline in skin strength in people in the modern era, in which ultraviolet protection is taken for granted. It supports the skin's barrier membrane, and is effective for rough skin caused by chronic dryness.
Sale price

฿ 3,400.00
Regular price
Choose options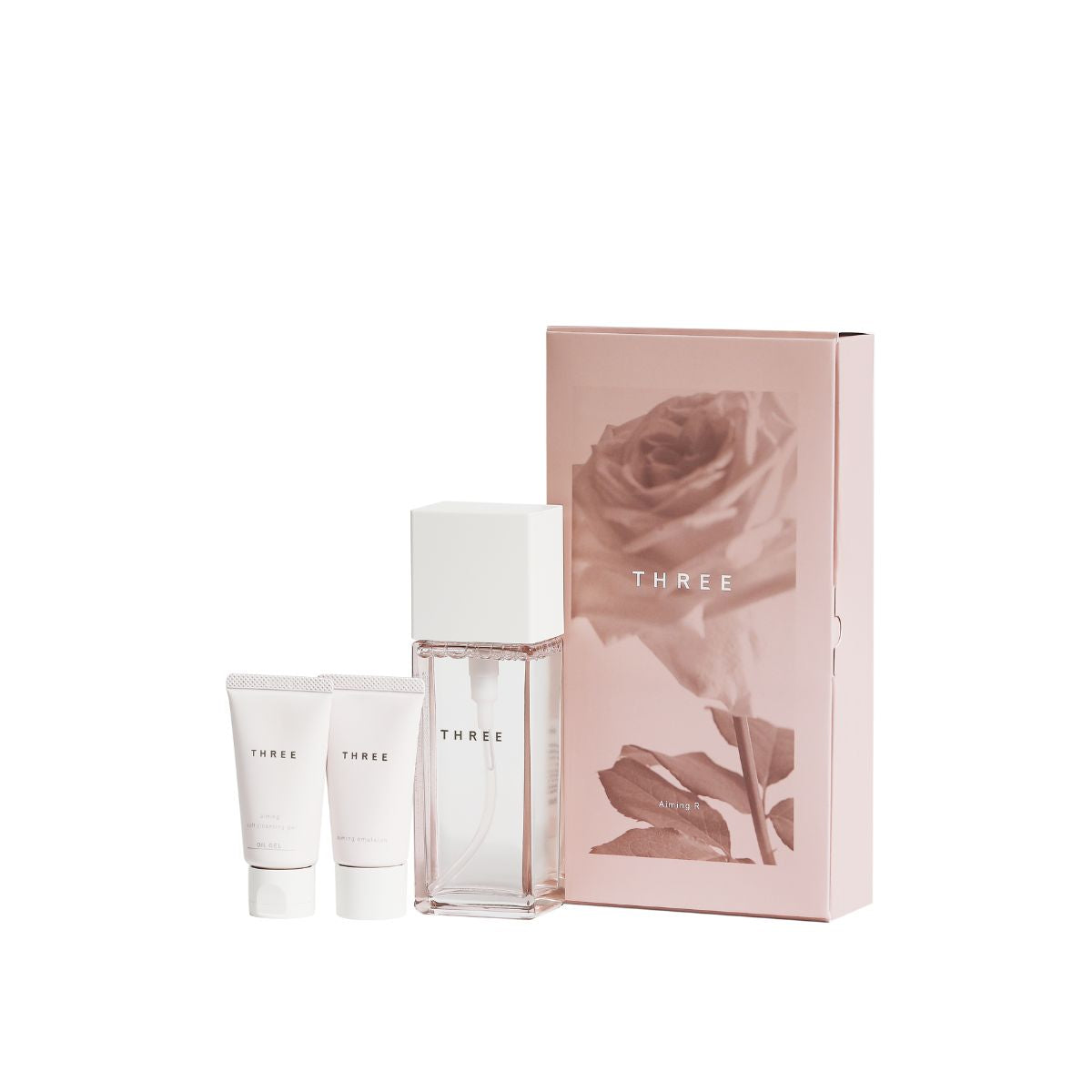 Sale price

฿ 3,400.00
Regular price
(/)
หรือ 3 งวด จาก ฿ 1,133.33 ด้วย
View details
INSTAGRAM
LINE UP